Vote in the Leprechaun Fabric Contest!
This week I'm competing in a "Leprechaun-themed" fabric design contest, and would appreciate your vote (that is, if you like the design and have a spare moment.)
Here's what my design looks like…
"Leprechauns Get Bored Too" Fabric
by Green Couch Studio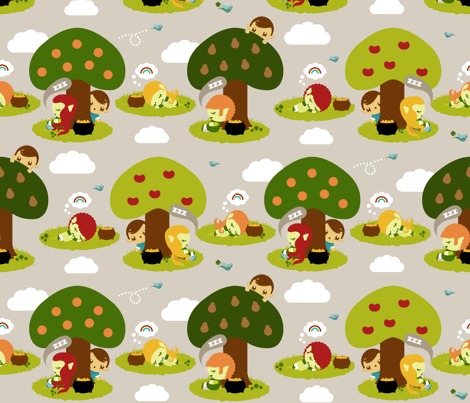 Here's a close-up:

And here's where you can vote, if you like:
http://www.spoonflower.com/contest_voters/new?contest_id=72

(No registration is necessary. Only one vote counted per person.)
Thanks a bunch for your support!
---
Mar 10, 2011 | Category:
Fabrics
| Comments: 1
---
Error: